Please telephone
0116 254 9063
or email listings@gayleicester.co.uk
Forthcoming events of gay interest:
Beautiful Thing at The Curve Leicester. Monday 25th - 30th May 2015
The Rainbow and Dove are running a night to go and see this show. For further details see their Facebook event page

Beautful Thing - A Gay Love Story - Curve Theatre - May 2015
Nikolai Foster's celebrated anniversary production of Beautiful Thing returns to the stage with a brand new cast led by multi-award-winning actress Charlie Brooks (Janine Butcher in EastEnders) and featuring Thomas Law (The World's End; EastEnders); Sam Jackson (Skins; Drifters); Gerard McCarthy (The Fall; Hollyoaks) and introducing Vanessa Babirye (Our Girl).

Writer Jonathan Harvey (Coronation Street; Gimme, Gimme, Gimme; Beautiful People) combines comedy with ardent drama in his critically acclaimed award-winning play that inspired the 1996 cult film.

Set during a heat wave on a rundown council estate, the story follows Jamie, a troubled teen whose dislike of football is reason enough for his classmates to bully him at every opportunity. Living with his single mum, Sandra, he finds himself infatuated with his next door neighbour and classmate, Ste.

Ste, who is living with his alcoholic father in the flat next door, is one night beaten so badly that Sandra takes pity and lets him sleep over. In the absence of a third bed, Ste has to make do with sleeping 'top-to-toe' with Jamie. Much to his delight, Jamie is able to provide Ste with the comfort and reassurance he craves and also a little massage with some peppermint foot lotion. Click here for further information or to book tickets

If anyone knows of anything of specific gay interest please email webmaster@gayleicester.com
A-Z Leicester Theatres
The Curve, Leicester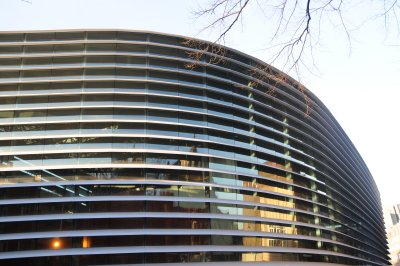 Leicester's new theatre The Curve is now open.
Visit the website to join the mailing list and be the first to find out about the opening events.
Website: www.curveonline.co.uk
Phoenix Arts Centre
4 Midland Street, Leicester, LE1 1TG
Box Office: 0116 242 2800
www.phoenix.org.uk
De Montfort Hall
Granville Road, Leicester LE1 7RU
Box Office: 0116 233 3111
www.demontforthall.co.uk
The Little Theatre
Dover Street, Leicester LE1 6PW
Box Office: 0116 255 1302
www.thelittletheatre.net

The Y Theatre
7 East Street, Leicester LE1 6EY
Box Office: 0116 255 6507
www.leicesterymca.co.uk
A-Z Leicester Cinemas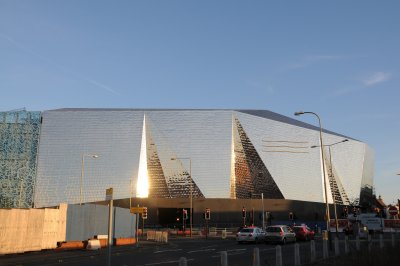 Showcase Multiplex Cinema, Leicester
The Showcase multiplex cinema in the £350 million extension to the Shires shopping centre is proving very popular. The metal-clad Cinema de Lux is situated next to the John Lewis building in the Highcross Leicester shopping development. The 3,000-seat, 12-screen cinema will be Leicesterís first new city centre multiplex in many years. See: www.showcasecinemas.co.uk
Existing cinemas in Leicester include:-
Odeon Leicester Freemans Park - 12 screens, plenty of free parking.
Freemans Park 90 Aylestone Road Leicester Leicestershire LE2 7LT. www.odeon.co.uk
Vue Leicester
Meridian Leisure Park Lubbesthorpe Way Braunstone Leicester Leicestershire LE19 1JZ.
Tel: 0871 716 2451, Website: www.myvue.co.uk
London Theatre Tickets
Theatre Tickets Direct provides customers with a combination of half price, and discounted theatre tickets for London Musicals and Plays as well as regular price tickets when discounts are not available. We also offer show and meal packages and access to hotel and flight bookings. We pride ourselves in a large database of half price and discounted tickets that can be purchased securely online even months in advance. The site offers a complete list of shows that are playing in the West End and also relevant information such as reviews, prices, timings, venue and theatre information, seating charts etc.
See website for current shows and ticket availability.